NBA players are some of the fittest athletes on the planet earth. They spend millions on themselves to be in top-notch shape throughout their career. Quite often, many stop putting in the same effort after they are done with their playing career. However, not all of them do so as a 60-year-old Los Angeles Lakers legend, who jogged across the country, left a former NBA champion stunned.
Magic Johnson is one of the greatest ever to play this game. He was a 6-foot-9 point guard who revolutionized the game of basketball.
ADVERTISEMENT
Article continues below this ad
WATCH THIS STORY: Who performed better in Finals? Stephen Curry vs Kobe Bryant? 
Until Magic came into the league, point guards were not that tall. He dominated his opponents on the court with his sheer size and athleticism. He also won 5 titles and 3 MVP awards during his career. Even after he retired, he kept making sure he remained fit.
Salley was stunned to see Los Angeles Lakers legend Magic Johnson jogging in the morning
John Salley, a former 4-time champion, was talking about how NBA players remain fit and make their careers out of it. He says that players should invest in their bodies so that they can remain fit throughout their careers. He talks about if players treat their bodies like Formula 1 cars, they would perform at the same level.
ADVERTISEMENT
Article continues below this ad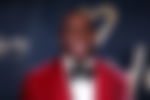 Salley talks about a situation where he was stunned. He says, " So I always talk, so when guys put their money up and take care of their body. I was driving my wife, she was working at Beverly Hills… It's like 7'o clock in the morning. And I see Magic Johnson running around Beverly Hills jogging. This has to be 5 years ago"
"I wouldn't jog up the stairs, He's jogging on concrete, and he is 60 something. So it's just when you see people who know how to keep their bodies going or that works for them, it's definitely a body in motion… And it has to be diet. "
ADVERTISEMENT
Article continues below this ad
DIVE DEEPER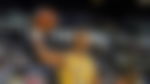 Magic has kept himself in decent shape despite retiring nearly 3 decades ago. He does take care of business ventures and companies, but he makes sure he takes care of his body.