India's Most Successful Cricket Captains In Each Format Of The Game: Captaincy is amongst the most difficult tasks in cricket. Especially if you are the captain of the Indian cricket team. For there is an incredible amount of scrutiny over every move, which, according to the outcome is either praised highly or condemned severely.
Some of the Indian captains have had long reins at the helm with immense success. So today, we will see which Indian captains have been the most successful in all the three formats of the game
Test [minimum 20 Tests]
A total of 10 players have led India in more than 20 Tests. This list includes some of the greatest to have represented the country, including Sachin Tendulkar, MS Dhoni, Kapil Dev and Sourav Ganguly.
But, and by quite a distance, Virat Kohli's record is head and shoulders above the rest: 68 Tests as captain, 40 wins, a win percentage of 58 – all the most for an Indian skipper.
Under Kohli, India never lost a Test series at home – and lost only 2 homes Tests during his entire 7-year tenure. But it was the victorious moments away from home that created his legacy: India won their first-ever Test series in Australia on the 2018/19 tour, and then again on the 2020/21 tour, and although India won it under Ajinkya Rahane's captaincy, the fast bowling group was groomed by Kohli-Shastri and importantly the belief and attitude were installed by the Delhi-born.
Dhoni and Ganguly had win percentages of 45 and 42 in Tests.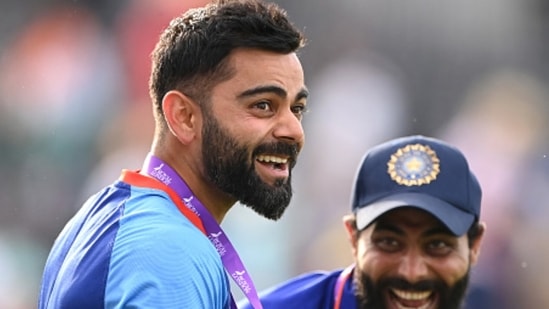 ODIs [minimum 25 matches]
8 captains have commanded the Indian cricket team in more than 25 ODI matches in their career. Only two of them won the country the World Cup – Kapil Dev in 1983 and MS Dhoni in 2011.
But, here, once again Virat Kohli leads the way with the highest win percentage of 68: under Kohli's captaincy, India won 65 out of 95 ODIs. However, the Men In Blue lost two of the most important games in his tenure – the 2017 Champions Trophy final to Pakistan and 2019 World Cup semi-final to New Zealand.
Dhoni led India in most ODIs – 200, winning 110 of them. While the likes of Mohammed Azharuddin (90 wins in 174 ODIs), Ganguly (76 wins in 146 ODIs) also led India for a long period of time with little more than 50% success rate.
Current Indian captain Rohit Sharma has started off superbly, with 13 wins in 16 matches, a win % of 81! But this stat is likely to drop as the sample size increases.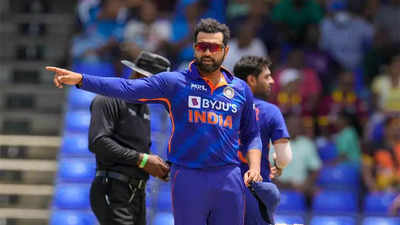 T20Is [minimum 20 T20Is]
India have had three premier T20I captains so far – Dhoni, Kohli and Sharma – while in their absence few others have led sparingly.
Dhoni won India the 2007 T20 World Cup and has an overall win% of 56, winning 41 out of the 72 T20Is he led the country in. In Kohli's leadership, India won 30 out of 50 T20Is, that is 60%.
Rohit Sharma has though already caught up with Kohli by winning 29 of the 35 T20Is he has been in charge of – that is a staggering 82%. Since Rohit took over the full-time captaincy after the T20 World Cup in 2021, India haven't lost a single T20I series yet!
Also Read: Rohit Sharma Gave A Brilliant Reply To "Why India Has 7 Captains?"